YouTube is the most used app nowadays all around the World. Users can make the channels where they give a lot of information. About 80 % of the population can be a part of Youtube.
It helps to understand any concepts in the form of video that can work the same as the virtual environment. The business, entertainment, education, and political system all lie on youtube channels.
While users can access youtube from any account sometimes they phase the problem like if they watch a particular video or clip. Sometimes the same type of videos may display again and again on the home screen.
Users do not have interest in some videos; they want to delete the search or watch history that can help to change the interest mode videos on the home page.
Follow are the steps by which users can delete the watch and search history from the YouTube account
Open the youtube app
Click on the right top corner that has your profile or channel icon
Click on the Setting option
Click on the history and Privacy option
Click on the manage all activities option
You can view the list of youtube history – all the videos and clips you search and watch on your mobile phone
Click on the 3 dot option at the left topmost side
Click on the Delete Activity by option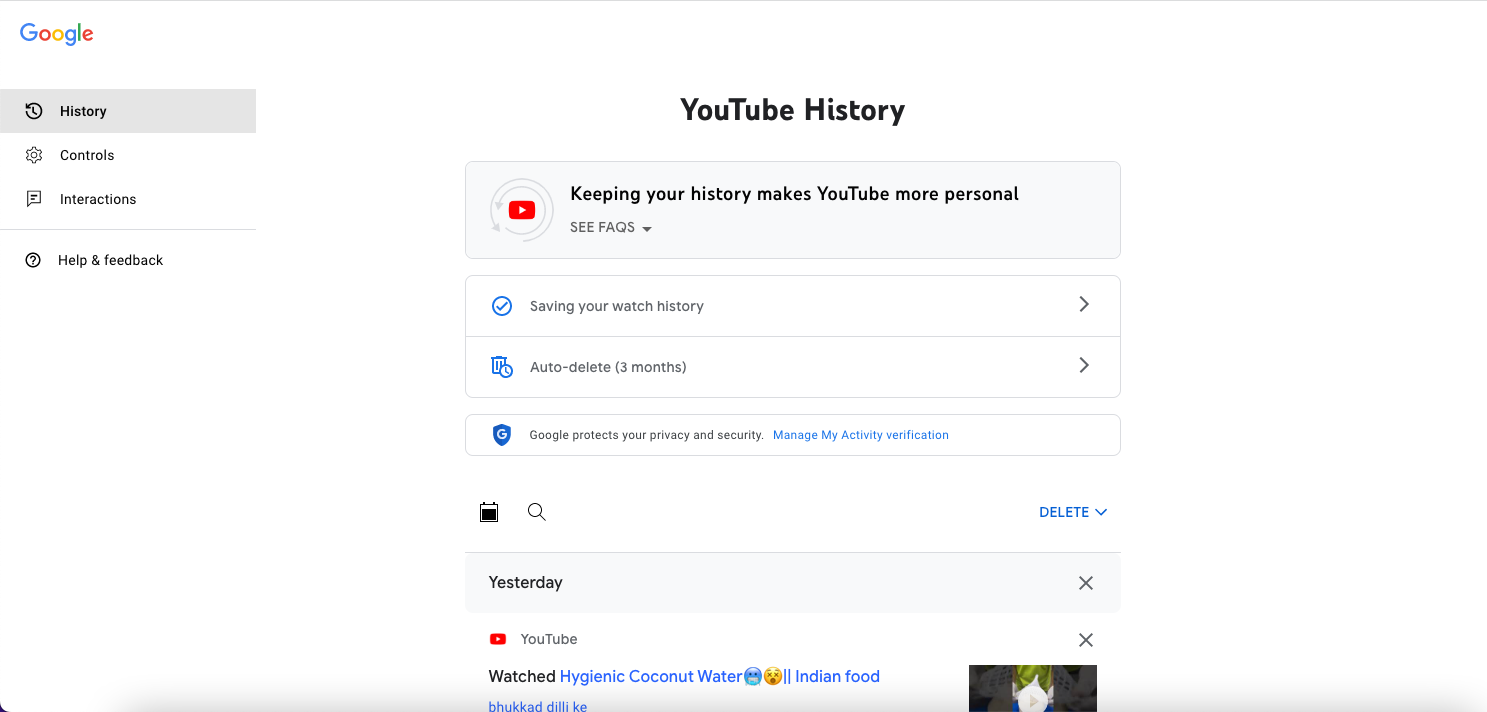 You can choose the option like the duration period in which section period history you want to delete from your account
Last hour, Last day, and all-time options exist on your screen
Choose all time option
You can see the delete option click on it
Now you can see that the deletion process is complete on the youtube platform easily
You can see the Got it to option to click on it
Now you can view no activity on the screen
These steps help you to delete the history of the watched videos on youtube the last time.
Delete Search history – It is also an important parameter because many times whatever you search on the youtube parallel videos may be shown on the screen as per the users' interest to remove this type of video you need to delete the search history first
Follow the steps to delete youtube search and watch history and pause youtube history given below:- 
Open the youtube app
Click on the right top corner that has your profile or channel icon
Click on the Setting option
Click on the history and Privacy option
Click on the clear watch history option
The pop-up message may appear on the screen as deleted search history
Whenever you open youtube and click on the search icon no previous search may display
And if you don't want to save youtube search and watch history then stop saving history by clicking the pause search history and pause watch history toggle button
It is also beneficial for users to delete the history from the app so that no unknown person knows what search and watch history you have on YouTube and you don't phase the Problem of the same search-related videos appearing on the home screen